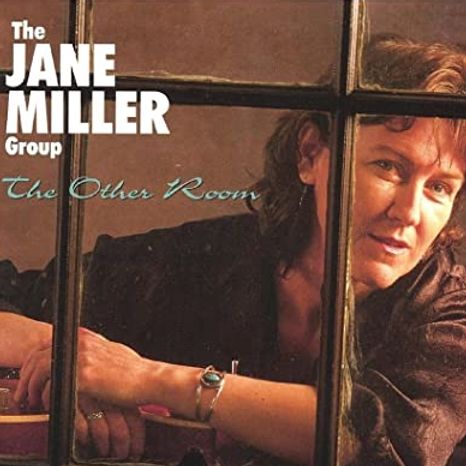 Praise for "The Other Room"
"Music full of love and emotion is the product of the Jane Miller Group on The Other Room.  The guitarist leads a quartet plus guests through 11 of her compositions, all of which are instilled with a sense of freshness and a feeling of tenderness.  Her very clear and lyrical style meshes delightfully with the piano playing of Tim Ray.  They often play off each other while moving into the improvised realm, and their combined sound sings with purity.  Bob Simonelli on fretless electric bass and Don Kirby on drums round out her quartet, while guest percussionist and flutist Ken LaRoche joins them on seven of the cuts.  With three percussionists on board (Miller often dons that role as well) the music takes on a lively and often Latin beat.The guitar/piano interaction along with the soft percussion leads the recording down a casual. tree-laden country road where troubles do not seem to exist.  On 'It's OK', LaRoche switches to wood flute to enhance this visual image even further.  It is also a tune that allows Simonelli to take the lead while Miller assumes the rhythm guitarist's role.  The gentle percussion beat is a constant on much of the recording. allowing Miller to convey her feelings in a peaceful and calming way.  On the closing number, Miller plays both guitar and piano while the Arriaga String Quartet provides the lush backdrop to the mildly saccharine tune.  Miller's album is arranged in a gentle-hearted way to express warm sentiments that are conveyed very expressively."
"...brilliant in conception and execution.  The melody is achingly beautiful...the arrangements bring out both the melody and the rhythm in a fine way...Miller's best work to date.  These songs have an inevitability to them-nothing is out of place-her tunes have the characteristic Beethoven quality of being absolutely right note after note.
- Chuck Schwager, freelance writer