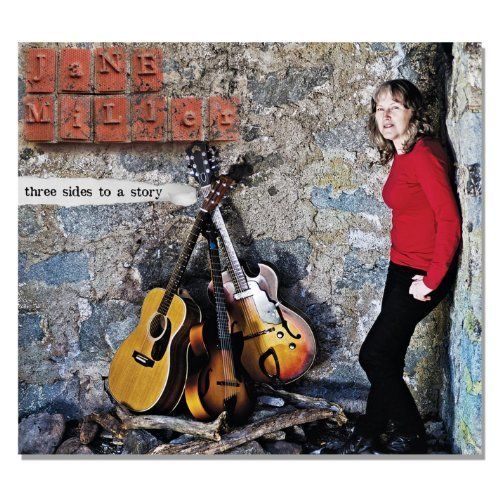 Praise for "three sides to a story"
"Jane Miller is a fine guitarist whose attractive chord voicings and ability to swing at all tempos makes her a very complete musician. A flawless player, her main fault seems to be that she has not recorded enough and, even when she does, it is primarily for her own small label. In addition to her playing, she is an important educator who teaches at Berklee and writes for several guitar magazines.Three Sides To A Story features Jane Miller as an unaccompanied guitar soloist. She performs nine originals and six other songs, including an exquisite "The Summer Knows" and "Nardis." The music sometimes straddles the boundaries between jazz and folk music. Most of the songs are taken at relaxed tempos although one suspects that Ms. Miller would have no difficulty at a faster pace. Her playing, which sometimes recalls Joe Pass, makes the absence of a bassist and drummer barely noticeable. She is quite melodic throughout this set which is filled with subtle creativity and top-notch musicianship.Lovers of the lyrical side of the guitar will enjoy Three Side To A Story."
- Scott Yanow, Los Angeles Jazz Scene
"Berklee Associate Professor and former PG columnist Jane Miller has gone solo for Three Sides to a Story. With a mix of originals, standards, and pop classics, it is, as Miller says, a snapshot of where she is with her guitars now, and it's a flattering one. Original tunes are the foundation of the 15 tracks, and Miller ably composes her way through a spectrum of styles, including traditional-sounding jazz, peaceful folk, and quirky blues. She also showcases her deep knowledge and experience as a jazz musician by tackling George Gershwin's 'Our Love is Here to Stay', Miles Davis' 'Nardis', and Jimmy Van Heusen's 'Here's That Rainy Day'. Miller is a skilled arranger, taking tunes meant for full orchestration, paring them down to their essence, and making them sound like they were written for six strings.Miller's electric, steel-string, and nylon-string guitars are captured beautifully by recording engineer Lauren Passarelli, who combined a direct signal and a mic on the two electrics to produce an incredibly intimate sound. A solo guitar record is an artistic challenge, and on Three Sides to a Story Miller proves herself a master of many genres."
- Gayla Drake, Premier Guitar Magazine